Average Order Value (AOV) is the average total of every order placed with your store over a defined period of time. AOV is one of the most important metrics for your Shopify store to be aware of, the higher the average order value, the more profitable your business is.
How to calculate Average Order Value (AOV)
Average Order Value is calculated by dividing the total revenue by the number of orders in a given period. For example, if you store made $50,000 and you had a total of 1000 orders in a month. So your AOV for that month would be 50000/1000 = $50.
How to increase Average Order Value (AOV) for Shopify stores
AOV is a very important metric but might not be the only way to calculate an average. From our example, a $50 AOV might be spread in various customer segments. And all those customers can not and should not be treated the same. One technique that has worked great for our merchants is segment customers into multiple groups based on their purchase history. Many stores split their customers into 3 segments(Low, Medium, and High spenders), while other segment focus on frequency of orders.
Once you have similar customers grouped/segmented together, you can figure out what works best for them. Here is an example for reference purpose:
First time buyers: Discounts, offers, bundles, how to guides etc.
Regular buyers: New launches, membership plan, subscription etc.
More frequent: Free shipping, bonus gift, birthday, anniversary offers etc.
Here are actionable ideas you can implement to your Shopify store to increase your AOV:
1. Free shipping
Your customers love free shipping. And they all expect it. Free shipping progress bar is a great way to nudge your customers to add more to their carts and increase your AOV.
2. Bundles – Frequently Bought Together
Also known as cross sell. It's when you recommend another product to a customer based on a product they have in their cart. It might be an accessory, refill or anything that complements the current product in their cart. Our merchants have nothing but nice things to say about this Frequently Bought Together app from CodeBlackBelt.
3. Post purchase upsell offer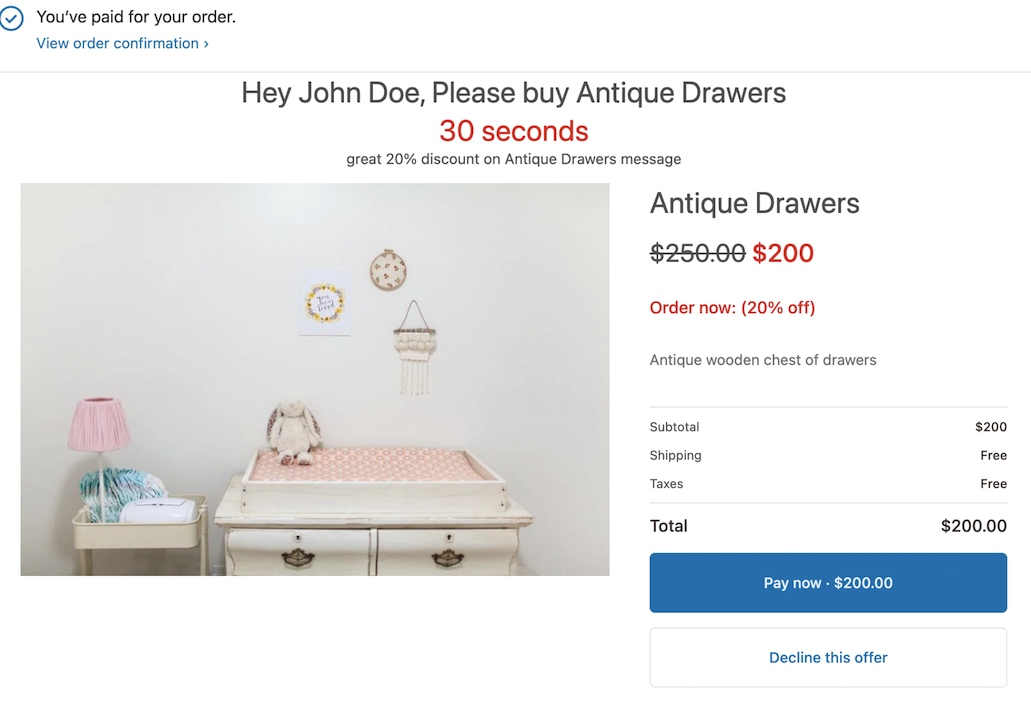 Post purchase upsell offers are the most effective method to increase your AOV without distracting popups or expensive ads. All our data shows it works best since the offer is:
Relevant: Based on their purchase and not just ATC (Add to cart)
Convenient: When an offer is accepted, it can be clubbed in the same order, without the customer having to enter their payment/shipping details again
Impactful: Since it creates an urgency for the customer to accept or loose that offer.
4. Threshold Discounts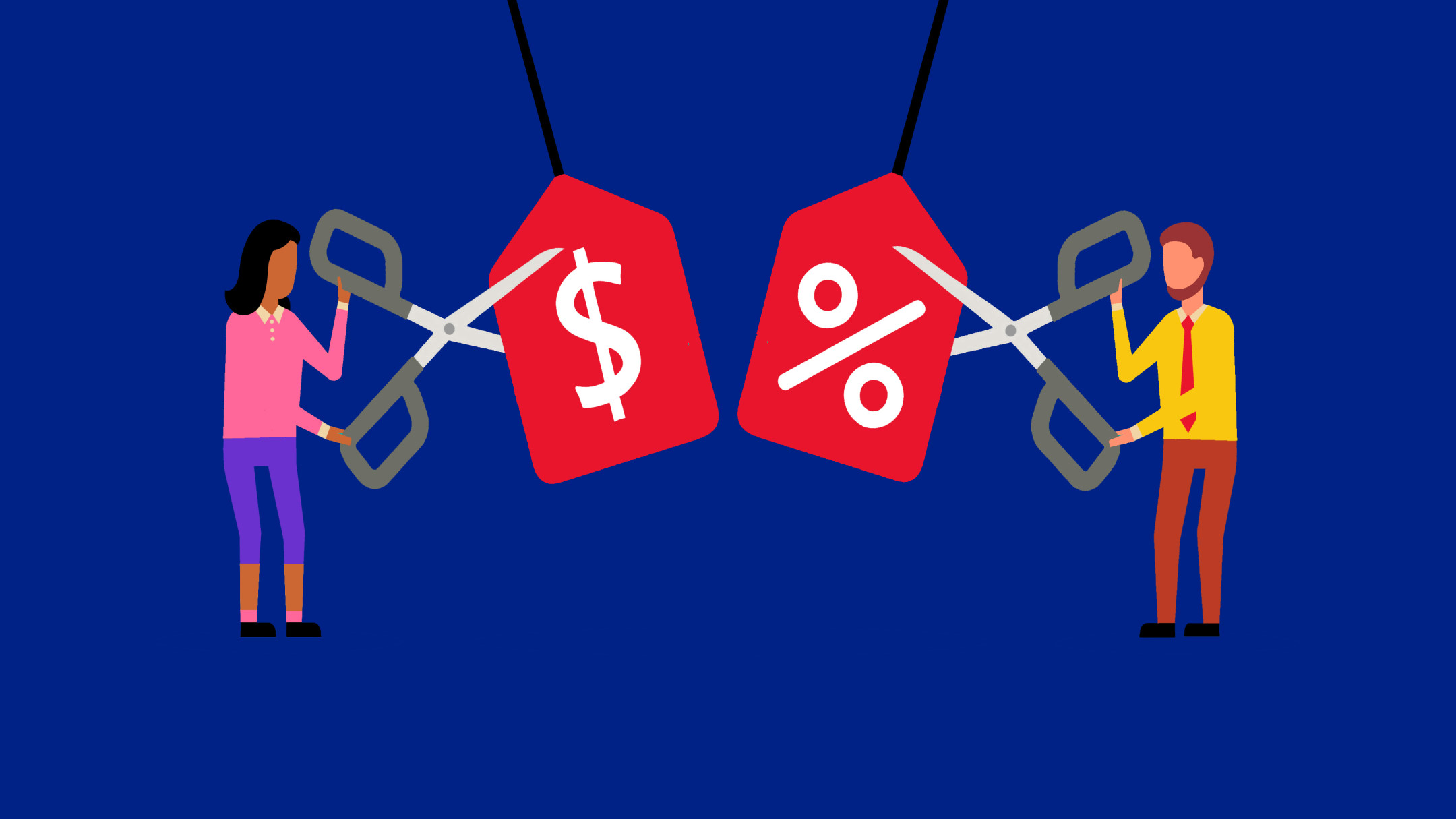 Similar to free shipping bar, this method also nudges your customer to the next milestone. An example usage would be to offer them a discount of 10% but with a minimum purchase of $100. You can get step by step instructions on how to create a threshold discounts on this Shopify manual
How to access the AOV metric on Shopify
To access your Shopify store's Average Order Value, you can follow the below steps: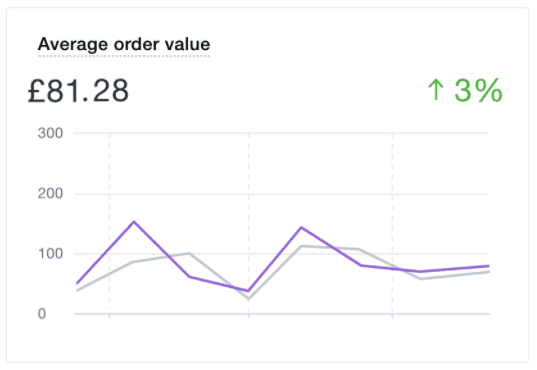 Go to your Shopify admin
From the sidebar click on Analytics
You should see your store's AOV in the 5th card
You can click on View report to get your detailed AOV
Wrapping up
Average order value or AOV is the average amount your store is making per order. The higher your AOV, the better your business is doing. While Shopify provides you with excellent tools to manage your store and track your store analytics including AOV. BYG provides you with all the building blocks to increase your AOV for your Shopify store