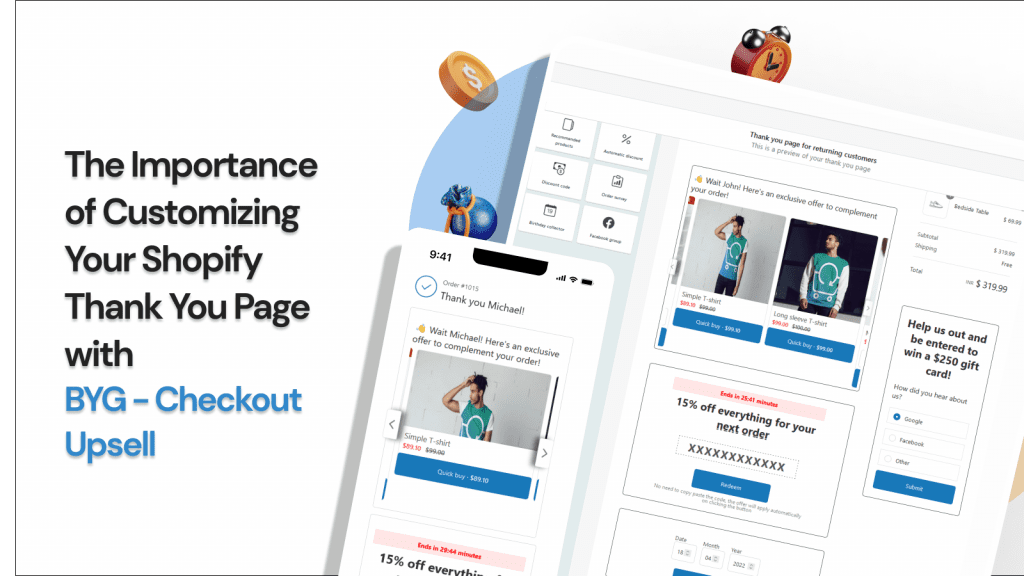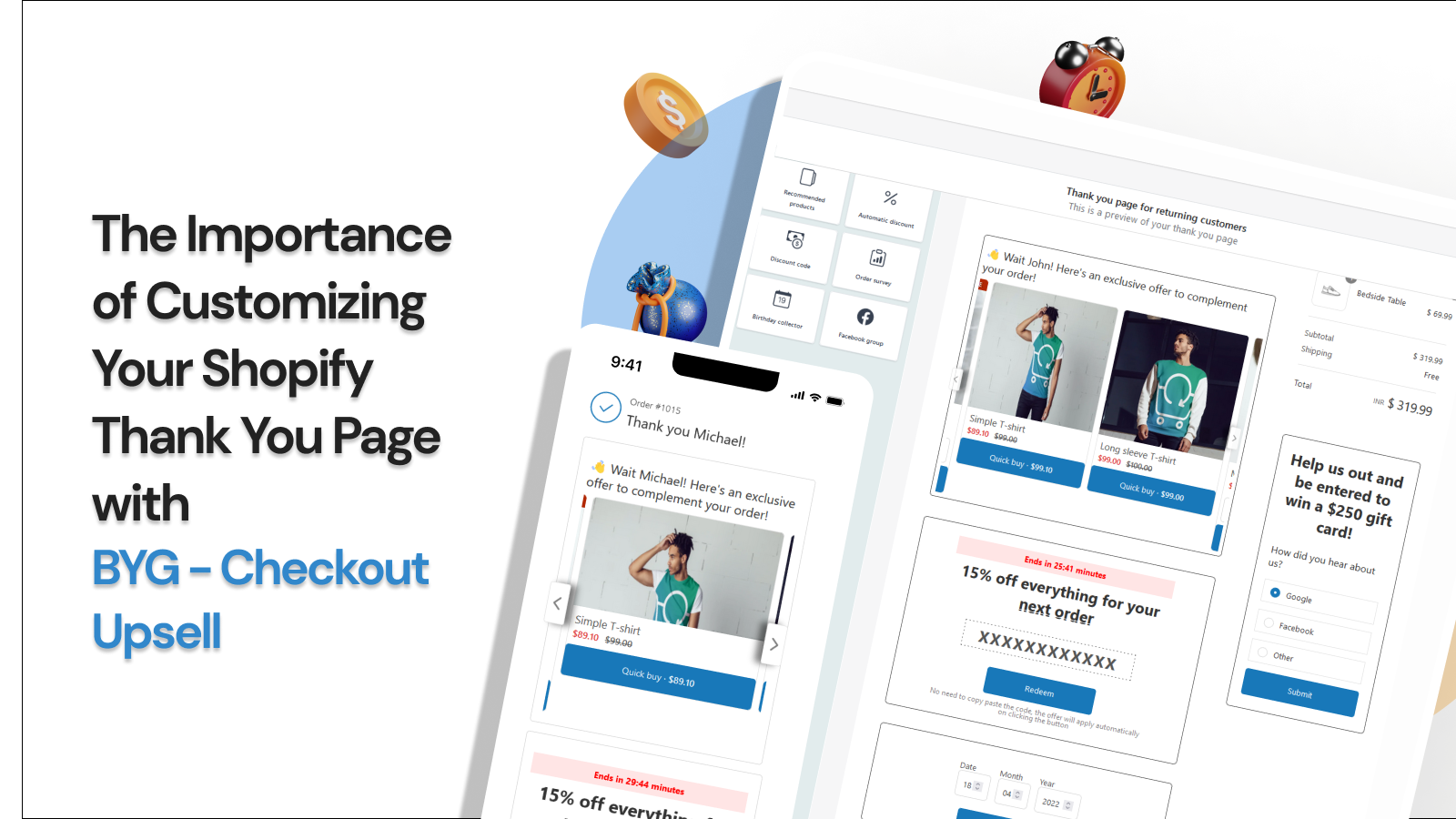 What is a Shopify Thank You Page?
Before we dive into the importance of customizing your shopify thank you page, let's first define what it is. The Shopify thank you page is the page that appears after a customer has completed their purchase on your website. It is a confirmation page that thanks the customer for their purchase and may include additional information such as order details, shipping information, and instructions for returns or exchanges.
Why Customizing Your Shopify Thank You Page is Important?
Personalization:
When you customize shopify thank you page, you can make it more personal for your customers. You can add a message that thanks them for their purchase and lets them know that you appreciate their business. This can help to build a strong relationship with your customers, and make them feel valued.
Upsell Opportunities:
A customized shopify thank you page also provides an opportunity to upsell to your customers. You can include recommendations for related products or offer a discount code for their next purchase. By providing additional value to your customers, you can increase customer loyalty and drive additional revenue.
Information:
Edit shopify thank you page helps with additional information that is helpful to your customers. This can include details on shipping times, instructions on how to use the product, or a link to your customer service page. By providing this information, you can improve the overall customer experience and reduce the likelihood of customer service inquiries.
Benefits of BYG App
Now that you understand the importance of customizing your Shopify thank you page, let's talk about how to make the process easier. BYG helps you create a customized shopify thank you page without any coding or design experience. Here are some benefits of using a BYG app to customize your thank you page:
Easy Customization with Drag-and-Drop Interface:


BYG – Checkout Upsell App offers a simple drag-and-drop interface that allows you to customize your shopify thank you page easily. You can see a real-time preview of your changes, so you can fine-tune the page to match your branding and messaging.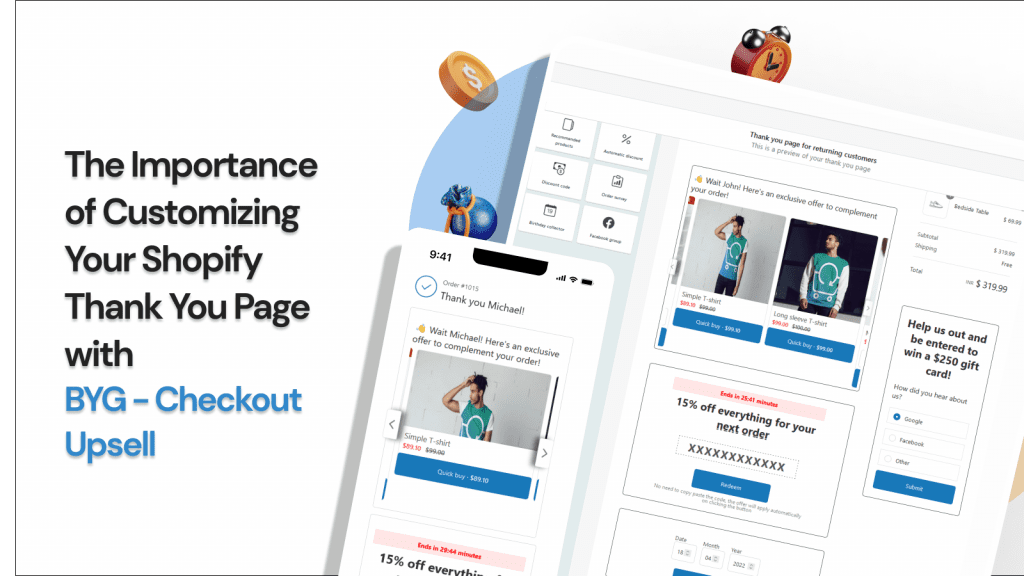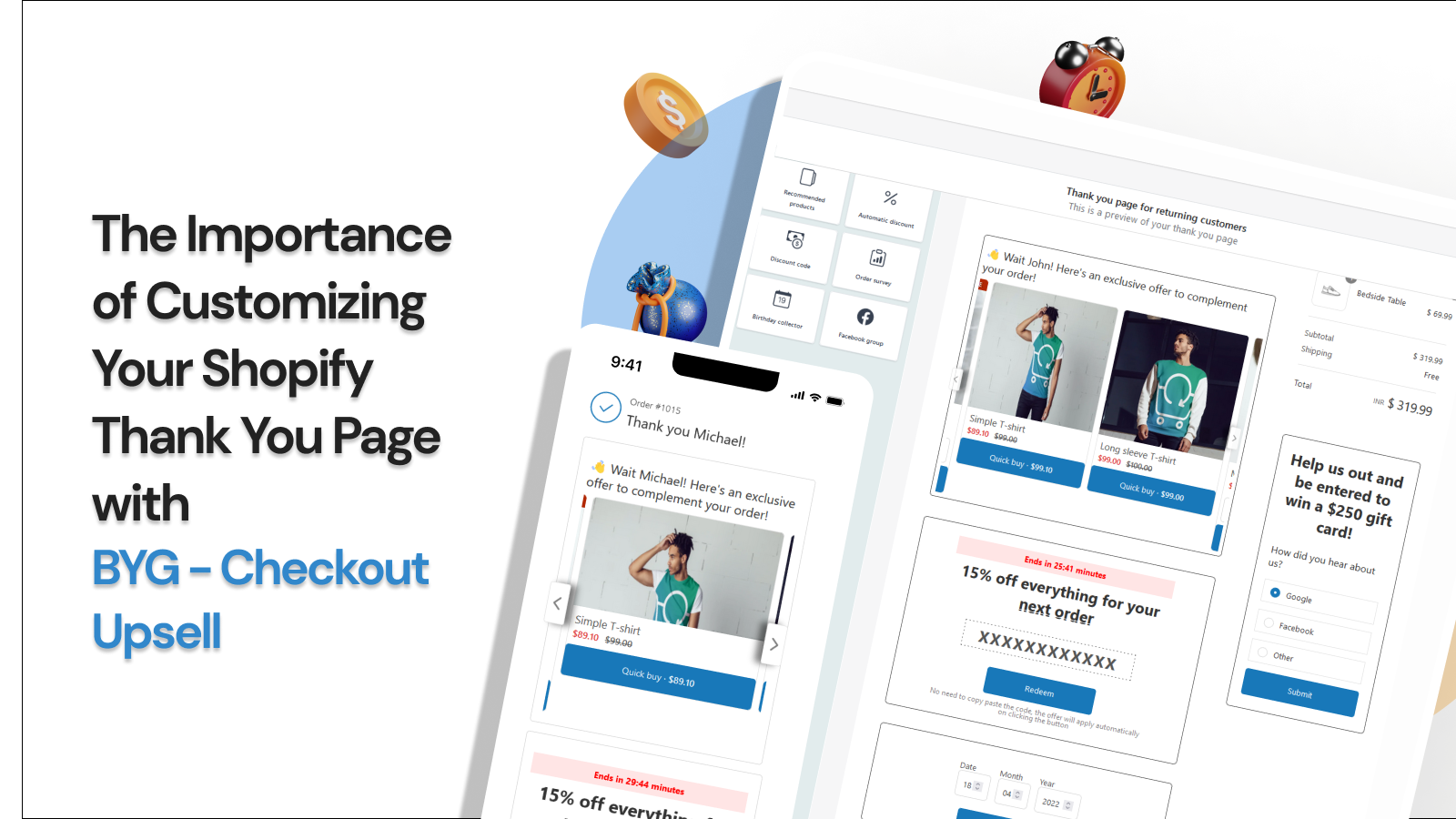 True One-Click Upsell Feature:


Our app offers pre-designed templates that you can use as a starting point for your thank you page. This can save you time and ensure that your page looks professional and on-brand.

Customization Offers for Personalized Customer Experience:


Our app enables you to customize your offers based on the customer, cart, product, and other criteria. This means you can provide a personalized experience to each customer that visits your store, which can lead to higher customer satisfaction and repeat business.
Actionable Analytics for Better ROI:
Analytics is critical to any online business, and BYG – Checkout Upsell App provides you with actionable insights into what's working and what's not. You can track your sales, conversion rates, and other metrics to fine-tune your strategy and get better ROI.

Go Beyond with Order Surveys, Birthdays, and Discount Codes:


You can run order surveys to get feedback, capture birthdays to send personalized messages, and even offer automatic discount codes for the next purchase. These features can help you build customer loyalty and increase your revenue over time.
Conclusion
In conclusion, BYG – Checkout Upsell App is a powerful tool for customizing your shopify thank you page and enhancing your customer experience. With its drag-and-drop interface, true one-click upsell, personalized offers, actionable analytics, and other features, you can take your store to the next level. So why not give it a try and see the difference it can make for your business?
Reach out to [email protected] if you have any questions