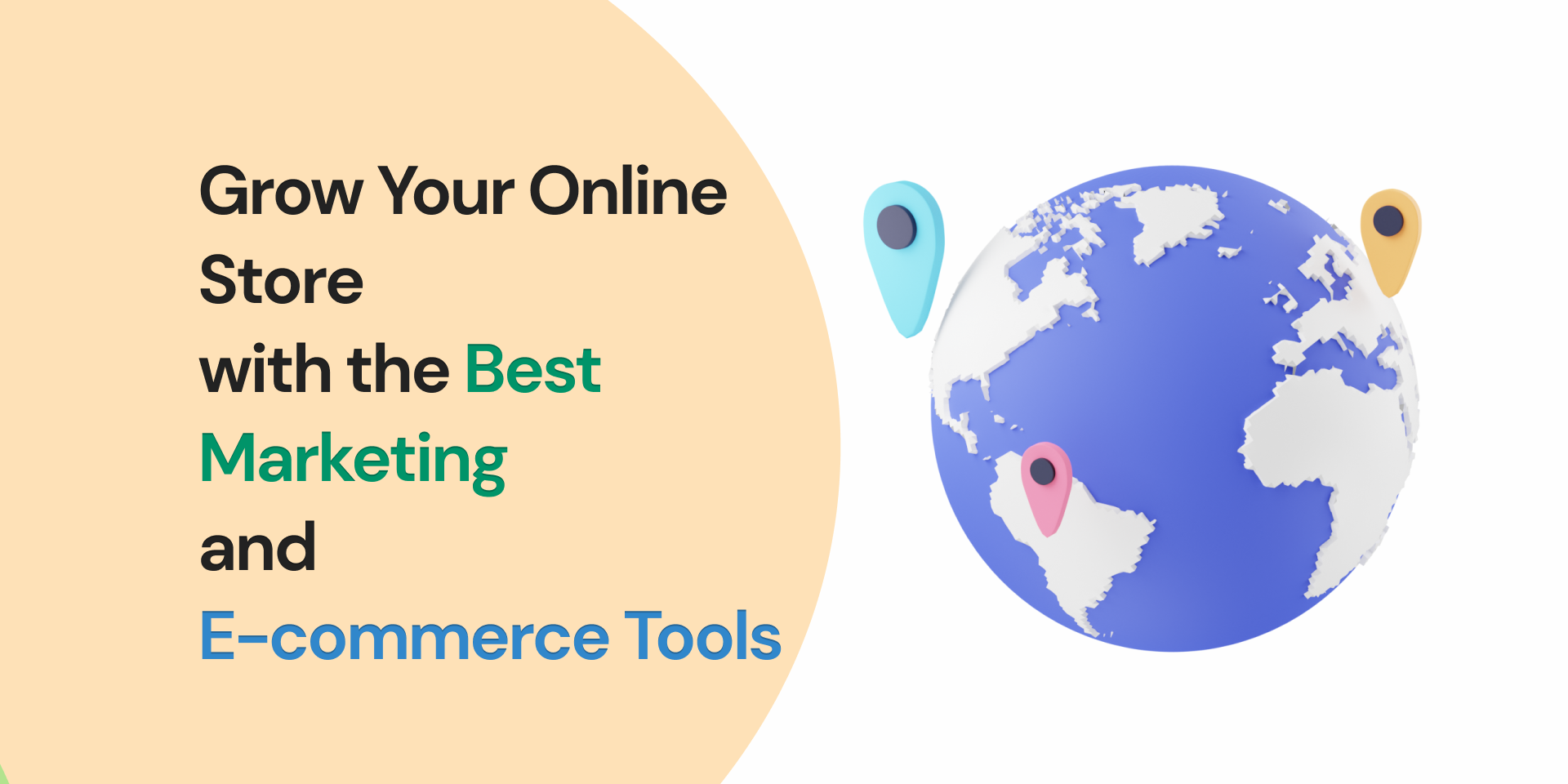 How to Grow Your Online Store Starting an online store is a great way to reach a wider audience and sell your products or services to people all over the world. However, simply having an online store is not enough. If you want to be successful, you need to grow your store and attract more customers.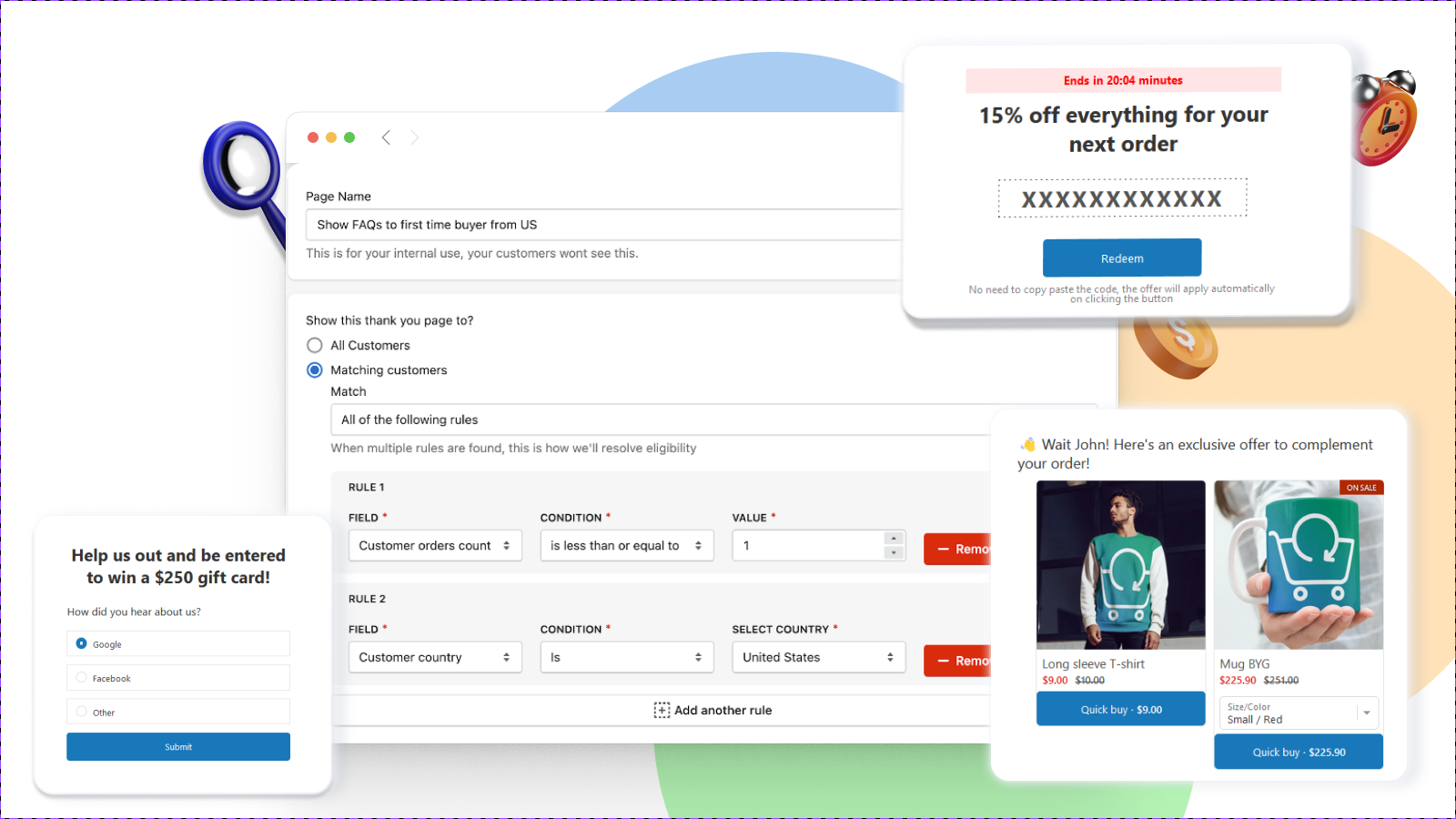 The Thank you page, also known as the order status page, is shown to your customers after they complete an order. Here is a screenshot of what the default thank you page looks like in Shopify.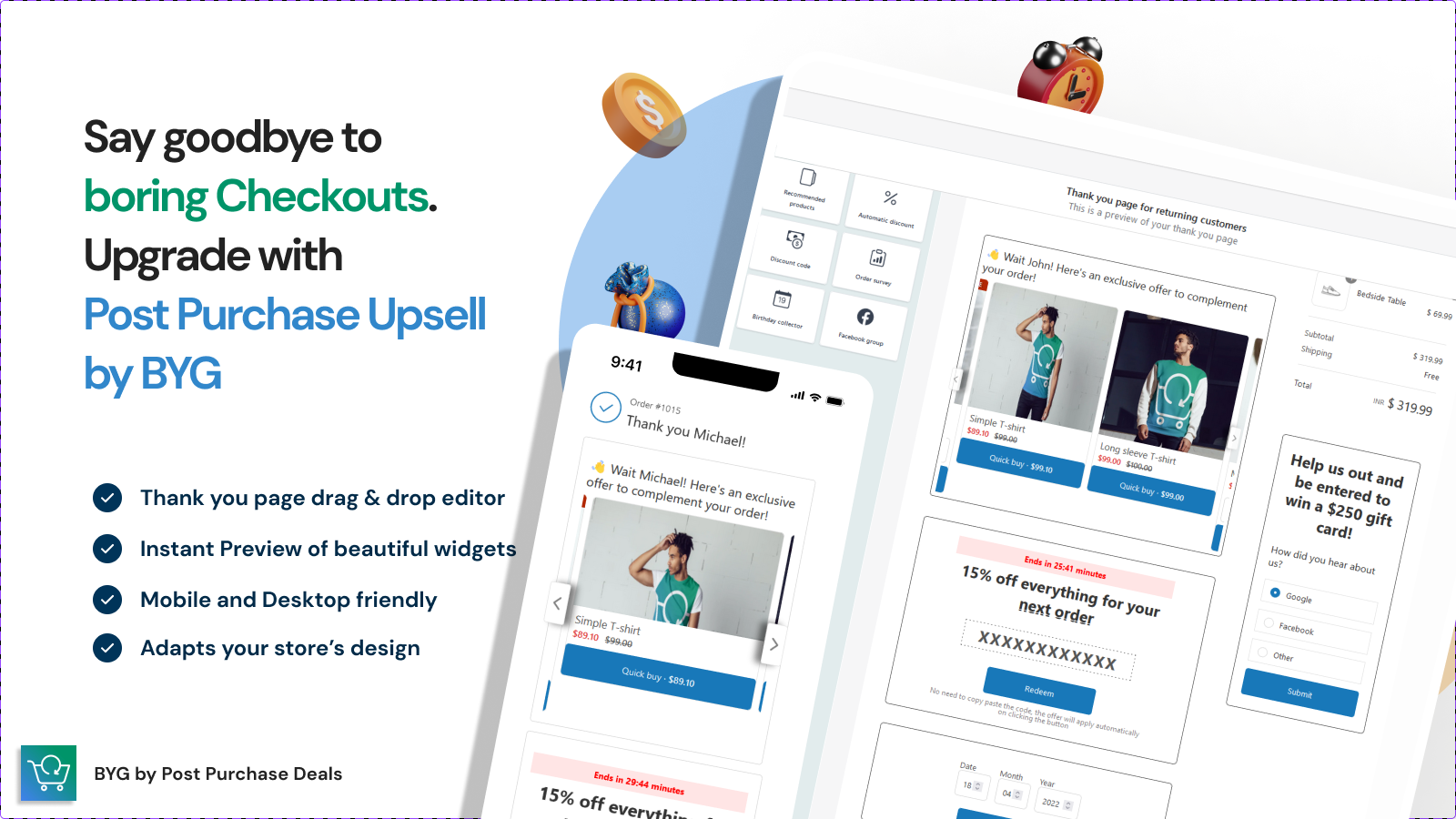 The post purchase experience is usually talked about in terms of customer service. For e.g. sending customers order confirmation email or tracking info. But that post purchase window can be about so much more. When well optimized you can use this window to increase average order value, get order attribution, feedback, social/loyalty follow or provide them with next steps and hence improving overall customer experience.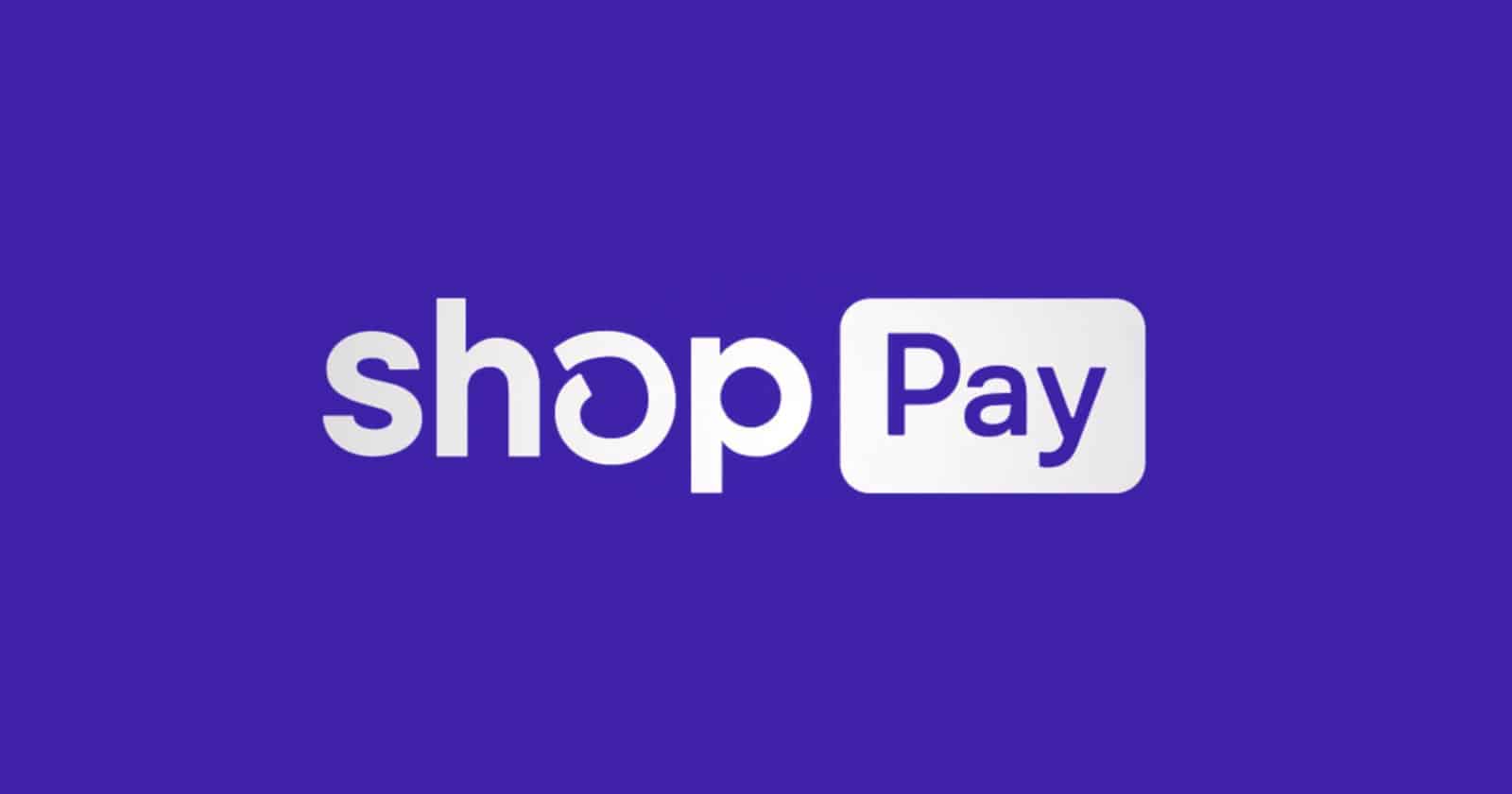 Address autocomplete Increase checkout speed with selectable suggestions for input fields. Quick visual customizations Anyone can play around with unique color schemes and fonts, and customize the size and position of their logo. Advanced visual customizations Create expressive, consistent, and accessible experiences for checkout and your checkout apps.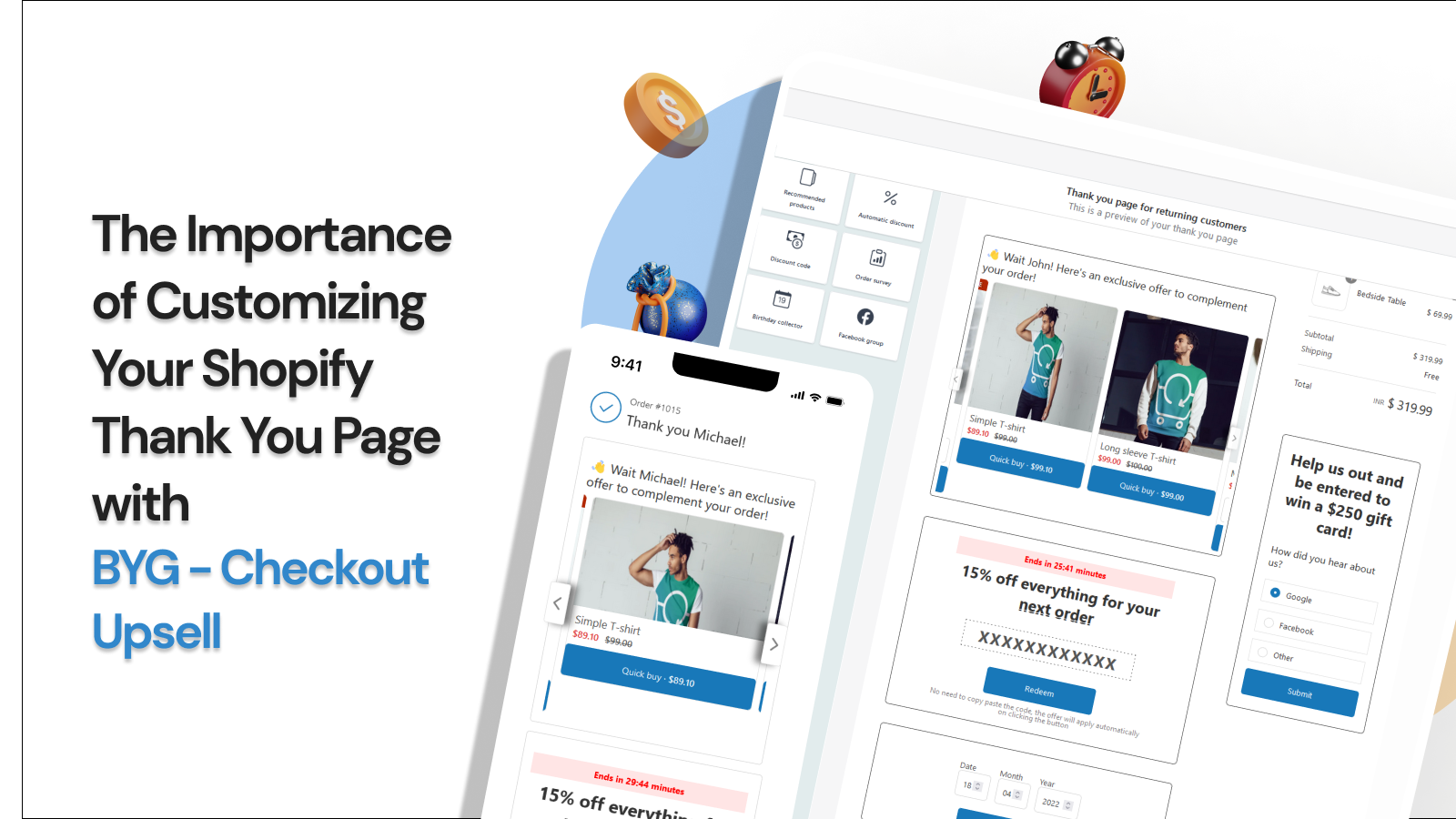 As a Shopify mercha, you know how crucial it is to provide your customers with an excellent shopping experience. One way to do this is by customizing your thank you page, which appears after a customer completes their purchase. This page can be a powerful tool to enhance the customer experience, increase revenue, and gather valuable insights. And with BYG - Checkout Upsell App, customizing your thank you page becomes even easier.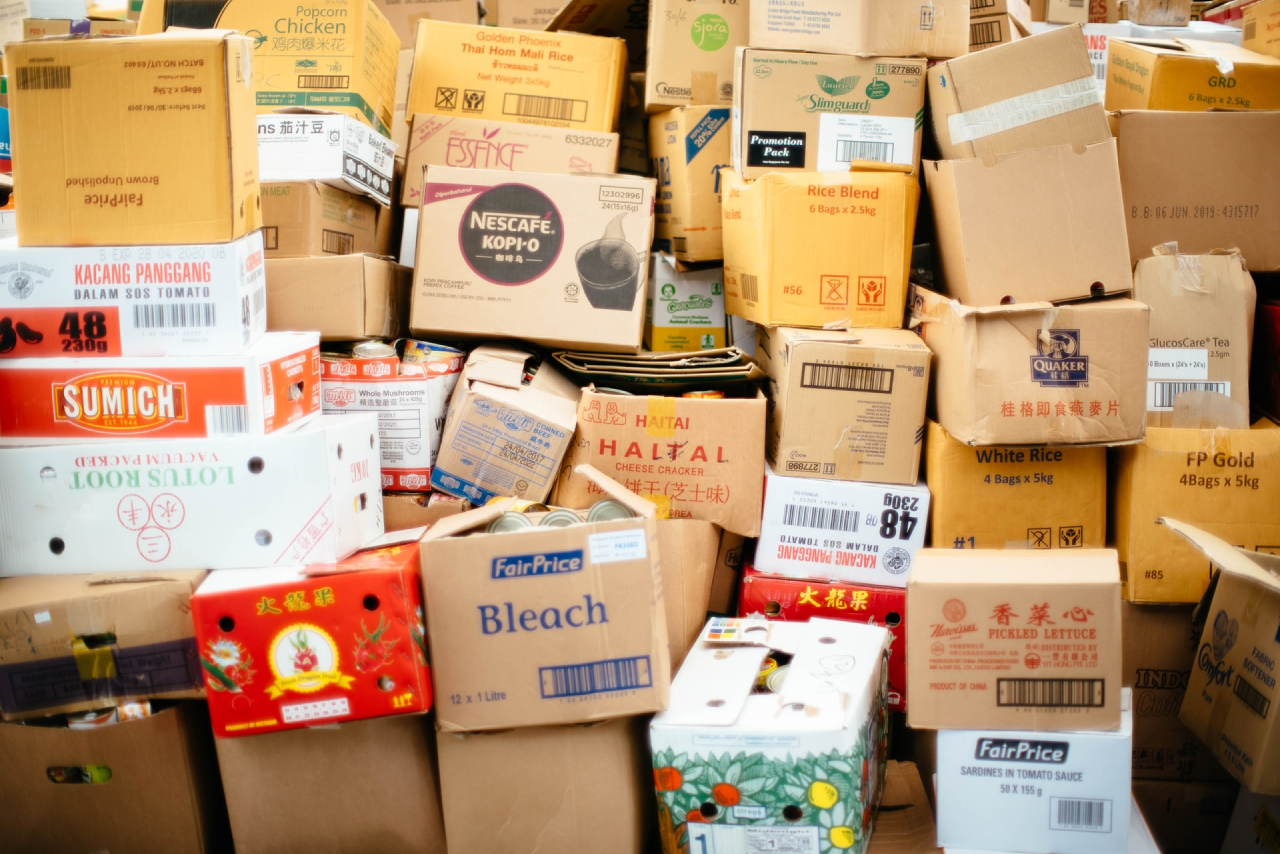 Average Order Value (AOV) is the average total of every order placed with your store over a defined period of time. AOV is one of the most important metrics for your Shopify store to be aware of, the higher the average order value, the more profitable your business is.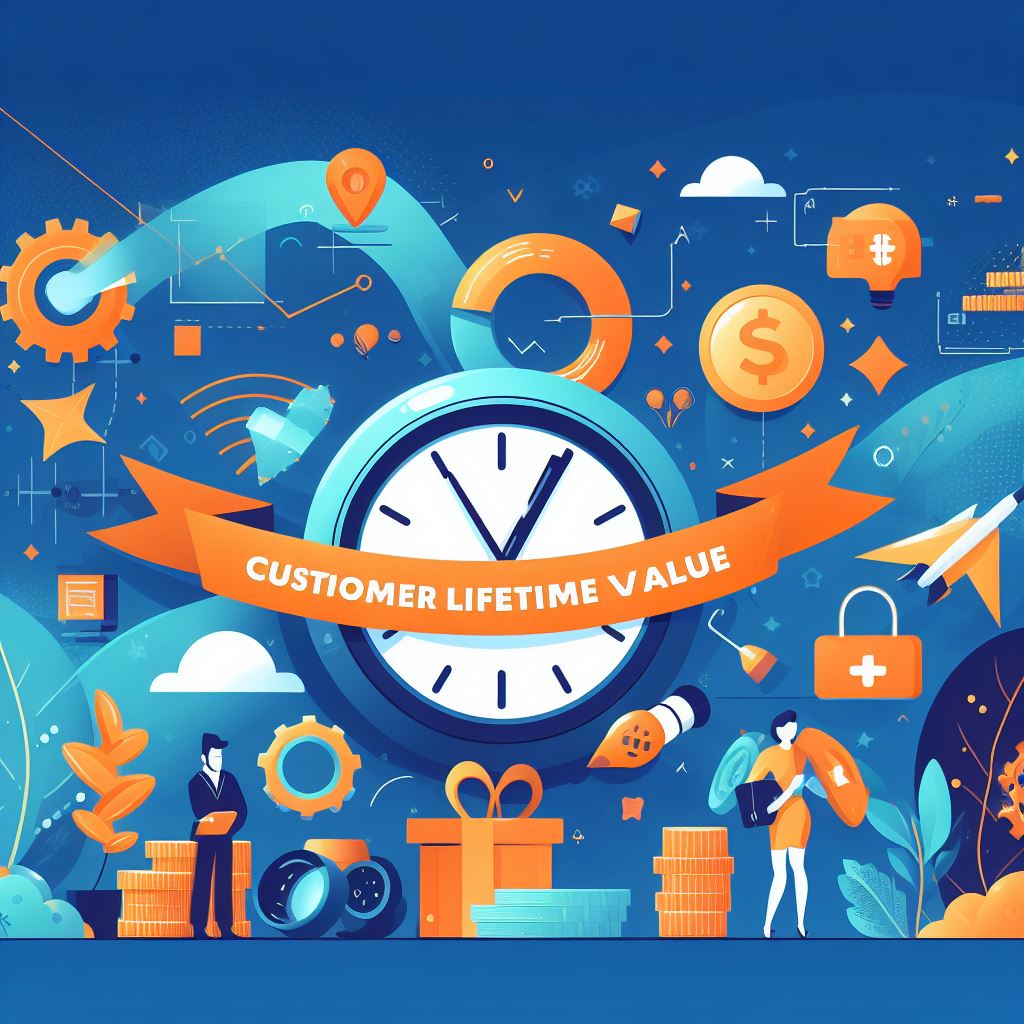 Customer Lifetime Value or LTV or CLV is an incredibly valuable metric for your Shopify stores. It's used to calculate the long term value of a customer.